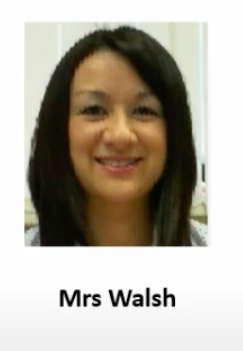 Mrs Walsh is a deputy director of sixth form. She also teaches Psychology at A Level. Currently Head of Year 12.
She is a very nice person and rarely has an issue with people unless you really annoy her.
She managed to finally get a fixed door on her psychology classroom however this only lasted a day when a student messed with the lock and broke it, resulting in Mr Scholes having to saw the door open to free her class.