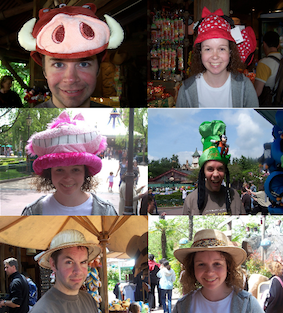 Mrs Spencer is a biology teacher who no matter your efforts - you could be Attenborough level - will still probably give you below target in your ATLs. Her husband is also none other than Mr Spencer.
Mrs Spencer is also one of the staff chefs at the infamous Year 9 Camp.
If you go back through the BRGS Website archives and into some of the old Paris photos, you can find numerous images of the Spencers in a wide range of hats.
"I don't want to be spreading coughs and colds on purpose today."
"Work harder and faster and then you'll get your meatballs."