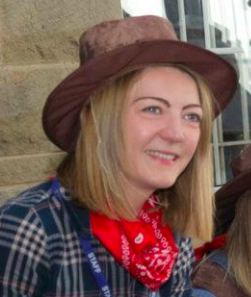 Mrs King is an English teacher. She is one of the best English teachers and if you have her you'll actually be able to analyse things in depth.
Mrs King doesn't appreciate it if you spend lesson time racing down the English block stairs rather than doing English work. Unfortunately, some of 18W found this out the hard way.
"He doesn't get off with Jack… wait, no, that's a poor way of putting it!"
"There are a lot of phallic symbols in this poem."
"Sure if I go to a party its ok if I mix and mingle with people, but if I start kissing a clasping people I don't think my husband would be too happy."