¶ Mrs Jackson-Orland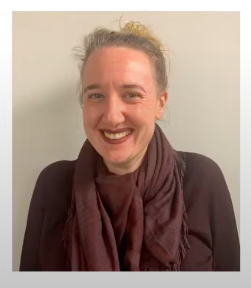 Mrs Jackson-Orland (most call her Miss Jackson) is a Spanish and French teacher who normally has orangey red hair (although she would specifically like to point out that this is no longer true).
When she got married, all her classes wanted her husband to take her name because then he would be called Michael Jackson but unfortunately this is not to be.
Mrs J-O: Guys don't go round saying these words. I'm not meant to be teaching you swears.

Student: But miss, they're Spanish, no one will know they're swears.

Mrs J-O: Fair enough - ok go ahead.
"Did I win?… WHAT… egg."
"Begone foul fiends"
"Don't do anything I wouldn't do and if you do don't get caught, and if you get caught don't blame me"
*Random pigeon noises*
Burps, blames student
"I think I've got a spot on my nose. That's upsetting."
"I am not a clown. I am the clown."
"Don't bruh me. I'll bruh you."
"Why is Tesco bank texting me? Oh cause I've got no money left. That makes sense."
(singing) "Well done everybody! You're not as daft as you look!"
"You're bored to the max? Well you're about to have the most exciting hour of your life!"
"That's a very ru Paul entrance."
"10 and 11, they're the same number, whatever."
"My friends are not figments of my imagination - they are actual people."
"Give that girl a banana."
"Right then Ratbags"
"Hola chicken tikkas"
"Good morning poppetdrops"
"Give that boy/girl a banana"
"You're not down enough with the kids, Mrs Bowdler."
"I am having so much fun with bitmoji."
"I don't really like Year 10."