Mrs Harper is an English teacher.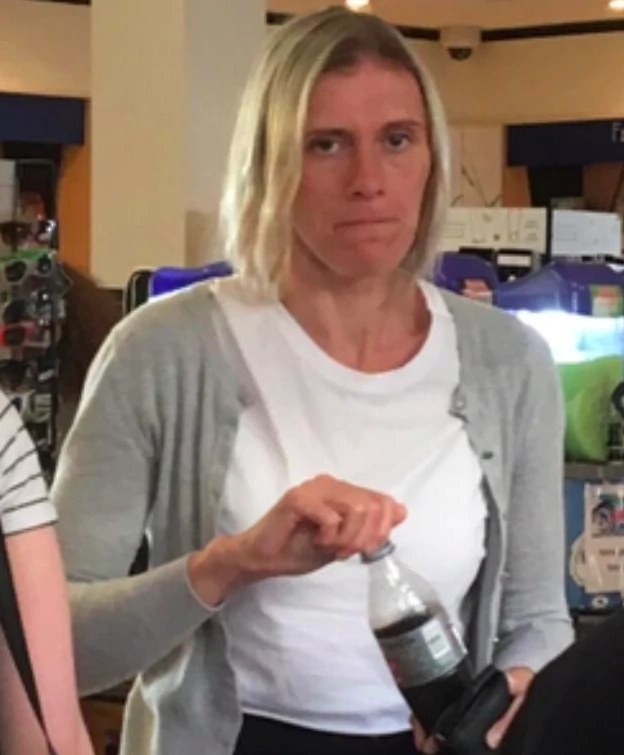 For each topic she has a few favourite words and these are mentioned every 30 seconds until if you see or hear the word again in common conversation you just want to move country, learn 7 new languages and never come into contact with the English language again. Some of these words/phrases include "patriotic", "patriarchal society", "objectification", "fate". Saying this, this is actually a good teaching tactic and is works very well for "Birds' Eye View"
"She couldn't just Whatsapp him." (Romeo & Juliet)
"In the next few scenes my head just goes in my hands a bit."
"You know, there's a small dog that lives next door and every time a larger dog walks by, it starts barking at it even though in a fight they'd never win. And to me, I think that's kind of like Curley and Lennie's relationship in Of Mice and Men."
(To a class of Year 9s) "Do you guys know what 'fate' means?"
"Do you all know what bingo is? Really? I didn't know until last year!"
Mrs Szafranski comes into her lesson* "I have a letter!"

Mrs H: OOOOEEEEOOOOOO!!
(Her limerick for Romeo and Juliet) "There once was a young lady called Jules, she liked to break all the rules, her Mum and Dad were not happy, about her new chappy, but she thought, "What the hell! Bunch of fools!"
"You know, I always imagine parts of a giraffe to be... velvety." (uses this comparison again 20 times in the same lesson)

"Don't you just imagine parts of a giraffe to be velvety??" strokes picture
"Yess I get to go to McDonalds tonight."
"I once won £50 playing bingo and then everyone looked at me like I should just... die or something."
"You look at a guy for the first time and decide if you have a crush on them or not. Then you can get to know them better and make it love maybe."
"You know, I was thinking of dying my hair bright blue."
"What is some slang that people use nowadays? 'Tea'? I like mine with a little bit of sugar thanks."
"People who live there are considered hipsters." (Hebden Bridge)
"I want Melvin Burgess to sign my husband's Junk.... as in the book of course."
"You just lose track of the days... Now I wake up and I just don't know anymore."
"There is no need for litter."
"I used to make a lot of Friends references but no one ever got them."
"Wow I've learnt some geography ooh."
"Real meringue with sugar mmmm."
"Churros are well good."