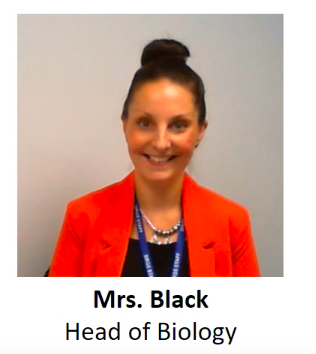 Mrs Black is the Head of Biology and joined at the start of the 2019/20 school year.
Has been in the audience of the Jeremy Kyle show
On her honeymoon got hit in the head by a rogue dolphin
"We've tried to make this Google Meet as interesting as possible."
"We look forward to marking your answers."