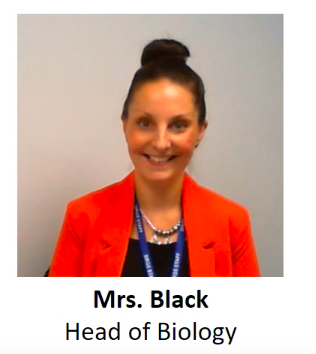 Mrs Black is the Head of Biology and joined at the start of the 2019/20 school year.
Has been in the audience of the Jeremy Kyle show
On her honeymoon got hit in the head by a rogue dolphin
She is an excellent teacher who loves making classes put their mini whiteboards to good use.
"We've tried to make this Google Meet as interesting as possible."
"We look forward to marking your answers."