Mr Wilbraham is a maths teacher who has been teaching at the school possibly since before the school itself was built. He is also a Countdown addict in fact appearing on the television show itself on Thursday 6th February, 1997, during its 34th season, and attained a score of 45 points. Wilbo was unfortunately defeated by his opponent and did not appear on the show a second time. The word which caught him out was in fact 'microwave'.
In maths, you can sometimes hear him shouting resulting in a lot of the other maths teachers telling their class to be quiet so they can see what Wilbo is shouting about now.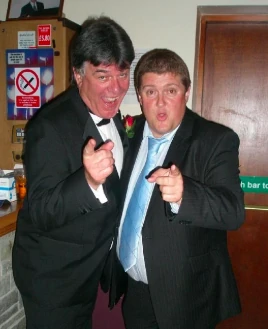 Wilbers has many loves of his life (not just Countdown) this includes Littleborough, the average test score of a class, and football.
Of course, having so many affinities also comes with dislikes - these include hoodies, garlic, geese, people who cannot sit on their chairs properly, This Morning, and cows.
He is also 18W's form tutor. (Previously the form tutor of the delightful 16S)
After some student had been leaving bananas around C117 and Wilbo consequently hunting down said student to yell at them a few days earlier, Wilbers sits at his desk on the last form time before Christmas to find a banana with a bow on the desk. The remaining 9 students in 16S watch him closely survey the banana before placing it on the far corner of his desk out of sight and doing the register as normal.
Upon being asked what message the banana had written on its side Mr Wilbraham sighed and read out "Dear Mr Wilbraham, I hope this banana has gone mushy. Merry Christmas." - although he was very happy to see that all the punctuation was correct and would like to congratulate the mysterious banana giver on this feat, clearly being very cynical of the grammatical abilities of us aptly named grammar school students.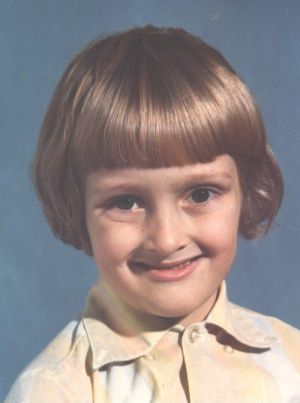 Of course Mr Wilbraham sports a number of nicknames, including the well-loved Wilbo.
Wilbo
Wilbo Baggins
Wilbers
"I remember his leaver's speech… funniest thing I've ever heard… actually mind you it just making fun of people."
"Oh he had the most beautiful handwriting… god his writing was beautiful."
"If I answer is it going to end up on the wiki?… Are you just trying to make me say something weird?… I know it's somebody in here…"
(Mrs Bowdler playing one of her infamous Bowdler Bops - Believe by Cher - at the end of assembly)

Miss Whitaker: Turn it up!

Mr Wilbraham: Or off.
"When I was a kid there used to be a show called Metal Mickey… (sighs fondly) It would be on ITV at half five… Anyway he kind of sounded like Cher."
"I guess it was different when I was your age-"

(Believe suddenly plays from the speakers resulting in the most shocked and disgusted expression on Wilbers as he was rendered silent until he found a quick solution of just leaving the Google Meet)
"I will tell you that I need a haircut." (does a little jig at the front of the classroom)
"Who in here likes bananas?"
Walking into form "Well at least we've not been drawing male genitals on the board in here."
"I might finally wear the socks you got me for Christmas last year." (Christmas one year later)
"YOU ARE WHAT IS WRONG IN THIS WORLD… JUST SIT ON YOUR CHAIR, IT'S NOT THAT DIFFICULT!"
"You have too much freedom. We don't want that."
Mrs Bowdler: Who's sawing wood?

Wilbo: Oh that's just me, I'm cutting a massive orange.
"Get your garlic off the table!"
(Singing) "Being a Smurf is good so that's why we sing all day. We're doing things the Smurfy waaaayyy."
"No football, no cricket, Skysports just showing repeats and talking to Gary Neville. Nightmare!"
(Upon someone asking Mrs Bowdler if they would be able to get a girlfriend) "I don't think Mrs B can work miracles..."
"There's loads of geese on the canal near me. They give me the creeps."
"I went on a walk and got followed by cows... and they were all just stood there... staring at me."

"I sent a picture of the cows to a member of staff and they said they'd die if they were there."
"Mr Fitton... That's a name from the past."
"Have you been watching This Morning? Yeah? Ohh god."