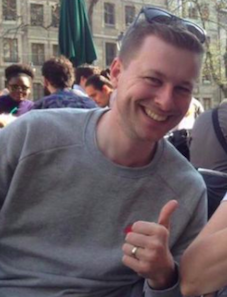 Mr Stringer is a physics teacher and teaches a lot in Room 63. He uses a lot of idioms that no one has ever heard of and it is rumoured he just makes them up. Mr Stringer was a well educated young soul, reading Stephen Hawking's works in as early as Year 10.
He is also 10W's form tutor.
"A few people were talking about fusion like it just happens in your living room."
"Yeah I've seen the Truman Show like 10 times."
"So what happened before the Big Bang? (whispers) We don't know. (still whispering) Oh I don't know why I was whispering."
"Augh what an absolute clown I am."
"Oh sorry, I lost the ability to read."
"Some of the people in the other class were surprised I still visited my nan, like she still sometimes gives me pocket money. Of course I'll say 'oh no, you don't need to' but deep down of course I want a couple of extra quid, who doesn't, so I'll only say it like once."
"All the big bois are here in the middle." (stars in the Milky Way)
"When I was watching Peppa Pig the other day…"
"Have you ever watched that amazing TV programme called the news?"
"If you're like most normal people you don't wanna end up in the water so you'll be looking for someone to push off the raft, or maybe even two people to push off."
"We're not creative enough to actually come up with a creative name."
"Don't punch somebody in the face."
"You're basically levitating on your seat."
"You know when you're a kid, well maybe still now because it's fun, how you put the same magnets together."
"You are made up of pretty much nothing."