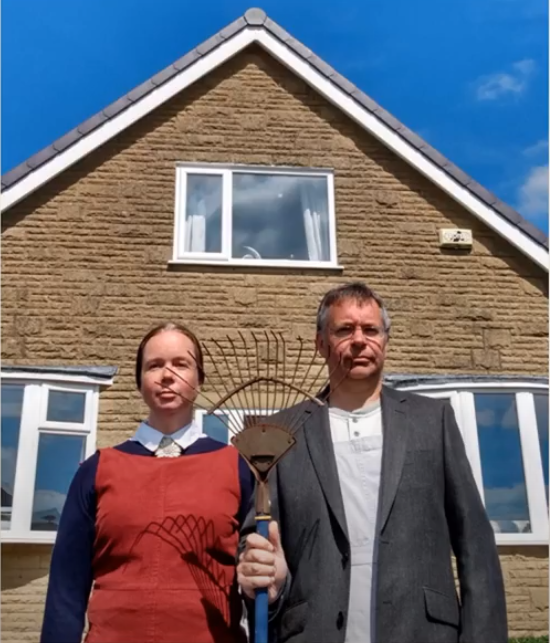 Mr Spencer is Head of Geography and married to Mrs Spencer. He is very nice and obsessed with drumlins. It is wondered whether his parents called him Mark because of 'Marks & Spencers'.
He is a bit touchy when it comes to new equipment, do not break it. He is a good teacher and nice up until the moment you talk too much in his lesson, which a 18W once did and one lesson they messed up a box of crayons and he gave them a lesson of silence and copying out of the textbook.
He does not like flat Earthers and thinks that accents are very important in Geography. Always wears the same butterfly tie. Once got locked out of his classroom by his students so had to climb through a window as Mrs Booth and Miss Foster abandoned their classes to watch him and commentate rather than help.
He is not exempt from the geography teacher competition that seems to be 'who can deforest a rainforest the fastest by handing out copious amounts of sheets each lesson.' His favourite movie is The Lion King.
Don't break equipment or talk over him, and answer questions.
On the Paris trip, this random man thought that Mr Spencer was a tour guide.
(To Mrs Porteous) "I was supposed to give you these sheets from Mrs Spencer but I forgot! If I get divorced you know why."
"They attempted to regenerate it." (Bury)
"I'm just going to dictate a little note…" (writes out 2 pages worth of notes)
"Those were brand. New. Crayons."
Someone: What about flat earthers?

Mr S: Well yeah but they're stupid so we're leaving them out.
"Ooh, I do love vegetable crisps. Especially the carrot ones."
"You'll get a sheet that looks something like this. In fact, exactly like this."