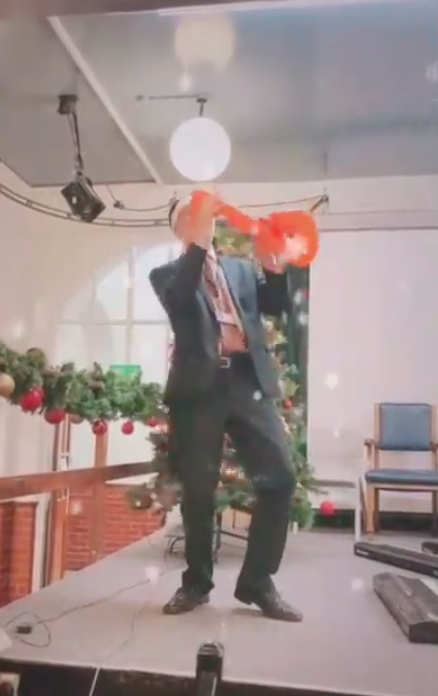 Mr Porteous joined BRGS in 2012 as headteacher. He is husband to Mrs Porteous and since joining has indeed left quite an impression. He has done this through many ways the most significant being known as the headteacher who added all the extensions. No one is really sure why he has added all these extensions in his reign as there are other things the money could be spent on, but then again, who doesn't appreciate having 7 different ways to walk from the Clark Building to the English block.
He likes to call SLT meetings Viper Meetings especially when matters like covid-19 arise and things get serious, as a play on the government COBR (cobra) Meetings. He and Mrs P win the three-legged race pretty much every single year (victory can be seen here). His office is also Room 19.
It is also debated whether he hires actors to take around the school just to make it look like the school has some important visitors, enforced by yellow lanyards that can be seen from the other side of Waterfoot.
Following the chocolate cake/cheese sandwich mix-up, a (relieved) Mrs Bowdler would like to point out he has a 'very good sense of humour'.
Certain year groups throwing bins out of the bathroom windows does not make him a happy bunny.
Has really nice handwriting. If headteachering then dancing then children's book author then postman should ever fail he would have a glittering career as a calligrapher.
During the 2019 Belgium trip, Mr Porteous rescued a tomato stress ball that rolled to the front of the coach. He himself described it as "Mr Porteous and the Great Tomato Rescue" and said "it could be a really massive thing". In addition to this, he also said "a complete illustrated children's book is all I'm after."
In fact, the story is growing so much that multiple TV channels have asked for television rights and there is now a large fan base demanding more media.
Shakespeare (having returned from the dead the story had so much potential) and a number of other authors have also expressed interest in writing a novel about The Great Tomato Rescue, and Tim Burton has asked for rights to make a film although Mr Porteous turned down the offer believing it would be too dark for the vibe he wanted to go for.
Not only is Mr Porteous a saviour amongst tomatoes, he is also a keen dancer. His most famous dances will be remembered by many students as they were seen on the 2020 Yr 11 Leavers' tik tok video, The Headmaster's Office Youtube Video, and the unforgettable '19 Christmas assembly. He has also been seen partaking in a jiving lesson from some Year 10s (now 11s), dancing along with students to Cotton Eye Joe, being taught a 'wiggle dance', and the famous Christmas assemblies. He is also very good at tai chi, and has been seen busting a few moves such as the "carry the tiger to the mountain" (according to a tai chi website) whilst wandering both around school and the turning circle.
Not only this but Mr P can even sing One Man Went To Mow in Swahili - 30 years later after learning it in school (source: Mrs Porteous, we are eagerly waiting to hear this for ourselves)
Mr Porteous is often to be found doing a brisk walk along corridors, stopping for nothing other than to tell students to tuck in their shirts or walk on the left hand side of the corridor, looking unsure and panicked about where is heading. It is unknown how long Mr Porteous has been wandering the school buildings, unable to find the exit.
This absent-mindedness is a classic trait of Alan who is believed to have been found in the school basement having forgotten his past career as a professional dancer. The governors were quick to jump at the chance to take advantage of him and employ him as headteacher, as they were afraid of any curse they may release by employing a third Mr Morris in a row.
On one particular tangent in a Year 11 class discussing mocks, it was revealed the school had plans to post our mock papers back to us as a result of lockdown. After a thorough debate on how they would manage this it was decided that the school was unlikely to want to part with money for postage services - in doing so depleting their corridor budget. The class eventually agreed the only viable option for the school was to have Mr Porteous hand deliver each paper (in the Portawagon of course). This would be the only silver highlight to learning our mock results. As we speak BRGSmemes have siezed the opportunity to make this into a critically acclaimed and Oscar-nominated short series.
A passage from Wikipedia also states "The early meaning of the name Porteuse (from the French) was indeed possibly of 'courier' or 'messenger'." - coincidence? I think not…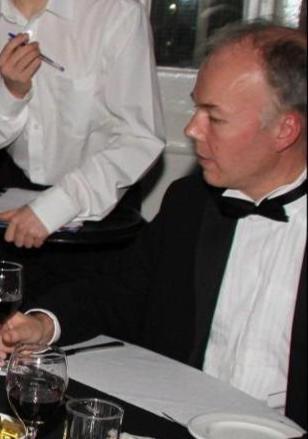 Of course, the lost looking appearance above may all be a charade. A comparison of him to Mr Smith from the Matrix proved he owned at least one pair of aviator sunglasses and long black coat leading many to wonder if 'headteacher' is just a day job. Many have also questioned the need for SLT to carry walkie talkies when the only crime they allegedly fight is untucked shirts and walking at over 3 mph in corridors. Perhaps there is a use for the secret tunnel after all…
Eye of the Hawk – The amazing ability Mr P has to see a undone top button from one side of the canteen to the other.
The Voice of God – This is the ability to command anyone to do something and they are unable to resist. Whereas other teachers will walk past you and tell you to tuck your shirt in then walk off, his voice forces you to keep it tucked in all day, and there is nothing you can do about it.
The Umbrella of Doom – strictly speaking not a weapon, but a defensive device, it protects him from the rain but also doubles as a bulletproof tent when necessary. And of course it is embellished with the BRGS logo. Sadly, his own one of a kind model is currently damaged, presumably in an agent brawl of some kind, and since he is not one for fast consumerism he continues to rely on this trusty gadget.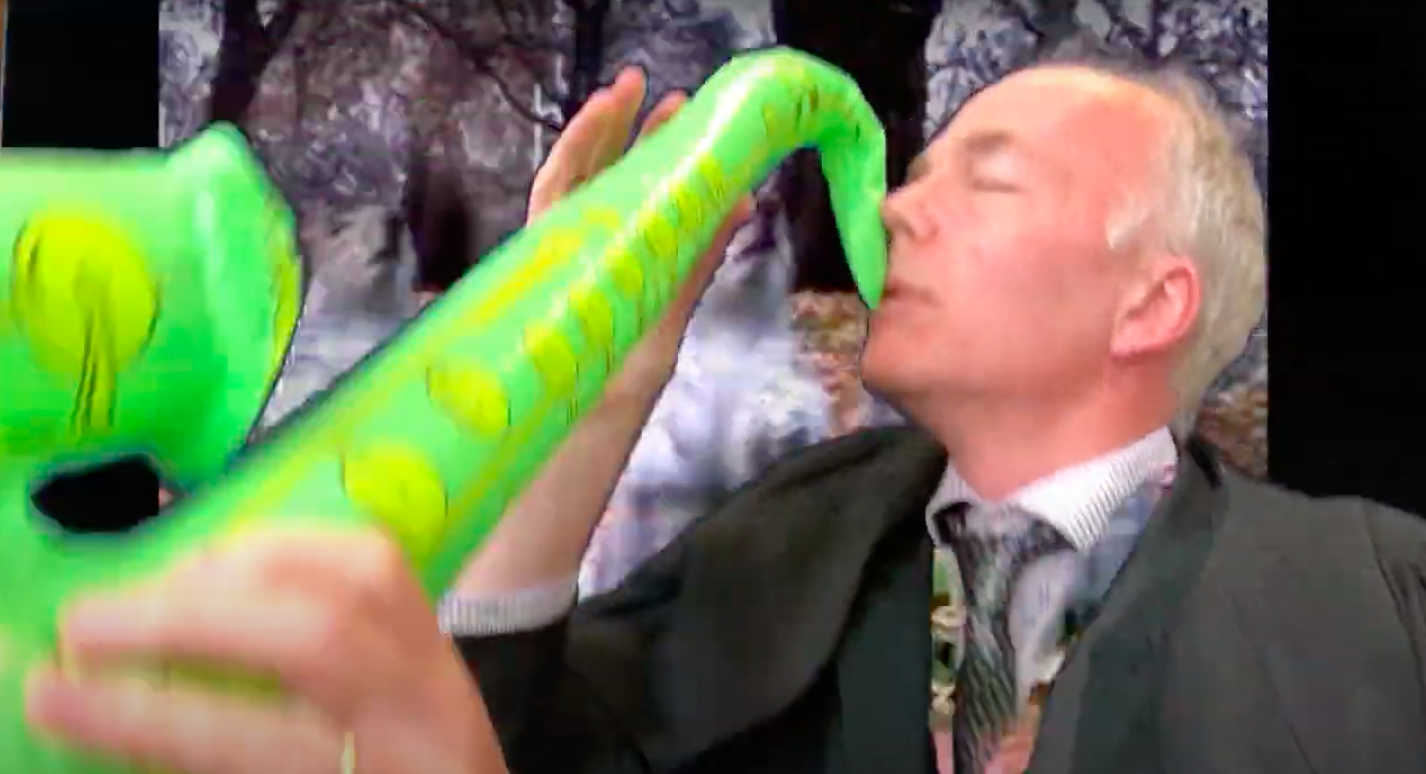 The Saxophone - only seen on special occasions where the whole school or year group is in attendance. There are now multiple variations of The Saxophone, at least one orange one, perhaps even two or three hanging around BRGS, and one green one.
'If Mr P brings his snow boots to school, it will be a snow day.' - ancient proverb
"What is a sandcastle?"
"Maybe Russia will invade Ukraine… Maybe there will be self driving cars on the streets of Manchester… Maybe I'll learn an actual instrument for this year's Christmas assembly."
"If anyone tries to tell you that you didn't work as hard for these results or they aren't as deserved then you can tell them to… well be careful about which words you choose…"
"You should try and engage with intelligence some time."
"Some of you probably can't wait to get the freedom to get your hands behind the wheel of one of those killing machines." (cars)
"I want to make one of the corridor memes. I have a picture of me next to a really long corridor on holiday."
(On half snow day to people in the hall trying to sort out lifts etc.) "Is anyone here getting this bus? There's one in about 20 minutes."

Student: If it runs…

Mr P: Get out your skis!
Mr P: (comes into classroom) Hi - I'm just here to say that from tomorrow you will need to wear masks in corridors again-

Student: So we have to wear masks in basically half of school.

Mr P: What do you mean?

Student: You've built so many corridors they take up half the school!

Mr P: I don't know why everyone always says that! I've only built one corridor!
(Couple of feet of snow give or take)

Student: Sir, why isn't it a snow day?

Mr P: We need to be resilient!

(School later shuts mid way through the day)
"If any of you have had Mrs Porteous for science you'll know how many stories she tells, well now I'm going to tell you one."
"I suppose this is going to be quite a serious speech…" (tells us a story about his son)
(Upon seeing a loaf of bread) "Nice cake."
Student: Sir, do you want to join in?

Mr P: Not if it's a snowball fight I don't - because that's not a sensible thing to do and sensible students such as yourselves shouldn't be.

Student: …Oh.
(Shirt signing)

Student: Sir, can you sign my shirt?

Mr P: (signs student's shirt)

Student: Can I sign your shirt?

Mr P: (looks mortified at the possibility of a blemish on his no doubt Savile Row suit) That's the first shirt signing request I've had to say no to.
"There are one or two idiots in this year."
(Walks into class with lights off watching a video) "Oh it's dark in here… It feels like the stage at a play…" (Mrs Richardson turns on the lights) "Ah! There's an audience!"

(Goes back into classroom 5 minutes later with the shy energy of a Year 7 walking into a Year 11 class to ask for textbooks) "Sorry I forgot, there's another thing - I'm useless."
Porteous: (In assembly) What's the best thing about BRGS?

Student: Miss Marti!!

Porteous: Erm, as much as I'm sure that all teachers have a fan-club, that's not quite what I meant…
"Who has had an Advent calendar this year? Well… we have one for you… let's see if you can get them all."
"Going back to school in September will be ermm... interesting..." (boy was he not wrong)
"Ah well gambling is ok, as long as you don't do it in school."
(Repeated every significant speech to parents) "BRGS is a community not a building. If the school were to burn down tomorrow BRGS would still exist."
Some kid: I have a pencil

Mr P: (stares aggressively then smiles and pulls pen out of pocket) I have a pen.
(On trying to teach him Ms Curry's jive skills) "I think I'm better at dad-dancing."
"I've had my daily cereal."
"You know you're living life to the full if your sides hurt from laughing."
"A complete illustrated children's book is all I'm after... Mr Porteous and the Great Tomato Rescue - it could be a really massive thing."
"Do you and your friends walk around school respectfully or do you just grab a pack of 6 friends and charge through?"