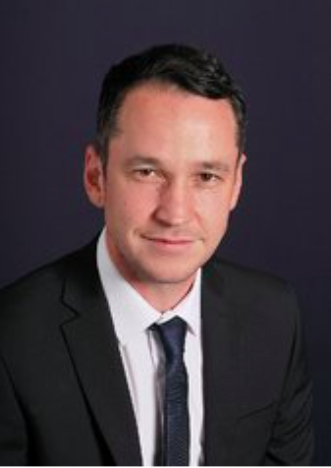 Mr Johnstone is the new deputy head following Mr Reeves' retirement, starting his post in Sept 2021. Self proclaimed bad at basketball and addresses his classes with 'little people'.
Some pupils wonder if his first name is John, meaning his full name would be John Johnstone as on his office door, it says J.Johnstone. This, although extremely entertaining for BRGS pupils, would be very unfortunate for Mr Johnstone himself.
He beat (perhaps the only other) candidate Ms Kayne to the post, although this was possibly only down the fact she seemed to keep losing her tour guide and maybe never made it back to Mr Porteous' office to accept the job, perhaps even to this day she remains lost, wandering in and around both BRGS and the surrounding Waterfoot landscape.
One fond anecdote states "he came in the other day, played rocket league for 30 seconds on someone's phone, then left".
Mr Reeves has expressed his blessing in the matter, raving about his successor's approachability and believing both students and staff will be easily able to talk to him. Students remain wary; assemblies of Paw Patrol, making pancakes for classes, and coming in to form rooms singing* are not easily forgotten, let alone beaten.
*considered essential to be deputy head
Anyone who has been at BRGS in the 2021-22 school year will soon realise Mr Johnstone is a stickler for rules.
Within his first 2 days he has already implemented a war on phones and uniform with no backing down. His uniform list with exact measurements is a prized possession of his, although sadly no one has yet told him he has the wrong shade of trousers and his socks are too short, leaving us worrying about the impressionable Year 7s who will soon follow in his rebellious footsteps.
When (there is no 'if') he is telling you off he smiles the entire the entire time, which is mildly unsettling to say the least.
In his first few days he's been spotted wandering around the BRGS premises with a sheet of paper and pen, even stopping to make notes whilst intently staring at a tree sapling near the Clark Building, presumably somewhere in his office there is now a piece of paper that just says "to be chopped down" or "good hiding place to jump out and take phones off unsuspecting pupils".
Whilst he has discovered the meme pages (and outwardly not in favour of them, however we have no doubt he puts up the 'meeting in progress' sign on his door just so he can sit in his office refreshing the meme pages undisturbed to stay up to date) it is possible he will take a leaf out of their book after seeing their April Fool's prank and decide that BRGS does in fact need a uniform change, and give both lower school and sixth form a brand new fashion overhaul down to cloaks, hats, and clashing colour combinations.
He has also found a mental health website called Zumos (wherever he dug up said website is a complete mystery) which is now what he hopes to be an established part of BRGS life, where every morning (except for assemblies) your form tutor is supposed to play a 'How to be Happy' video from Zumos. Various advice on 'How to be Happy' so far includes being kind, saying no and snarling in front of a mirror. There are many functions on Zumos, such as a Games Room, Power quizzes, a Life Book and Life tracker (which does not sound creepy at all).
"Hello happy little campers, are we all cooking on gas?"
"Merci beaucoup." (Pronounced 'bucket')
"People are on the front row because they're insanely smart."

"Er, front row, that is a back row answer."
"If your heart stops, you stop."
"Tell everyone at your dinner table - your mum, your dad, your parent, your carer, your great aunt Edna - about the heart. I don't care what kind of day they've had, they need to know about the heart."
(Different Reeves-fashioned greetings on the way up the hill)

"It's a bit chilly con carne."

"You look knackered, young man."

"Morning ladies." (No reply) "MORNING LADIES."
"I know the layout looks a bit dated and some of the How to be Happy videos are a bit barmy…"

(certain other member of senior management nodding to themselves at the back of the canteen)
(Falling over a stool ensued by a quiet Scottish 'ow') "…Ah well that's a bit dangerous."
"Are you scared of me?"
Mr J: Excuse me lad, but who packed your lunch box?

Student: …My mum, sir…?

Mr J: Well, make sure you tell your mother that that is a cracking packed lunch - how has she fit that much food in that box??
"In this assembly I'll be going through 18 points for the rest this term." (All of them about enforcing school rules, mostly uniform)
(to student leaving at the end of the day) "That hoodie should not be on until you leave the building, young man. Don't let me see it again."
(telling off sixth formers for playing cards in their free) "Don't you have anything better to do on a Monday morning?"
"I know Zumos looks quite dated..."

"I know some of you aren't very… supportive of Zumos but give it a chance."
"You may leave assembly though the back and front exits. ABSOLUTELY NO TALKING… I SAID NO TALKING GUYS."
(to sixth form prefects just leaving assembly) "ERM 'SCUSE ME LADIES?"
"I woke up this morning and went on a run around my village. I had the free will to do that."
"On a Friday it's ok to eat crisps when you watch a film but not today - it's a Wednesday."
"GOOD MORNING!! HAPPY MONDAY!"
Student: How have your first few days been?

Johnny: (sadly) …busy…
"I sometimes remember I have kids and need to spend time with them."
Student: Are you and Mr Seddon besties, sir?

JJ: Mr Seddon? I love the guy!
(falls down the stairs up to the stage and sees students walking past) "You didn't see that."
(telling a student off for letting in a sixth former) "You were trying to do something nice and got told off instead haha."
(to student eating a teacake) "You need some tea with that."
Mr Johnstone: (finishing the first yr 12 assembly) "Thank you." (walks off to silence)

Student: (claps) (no one joins in)

Mr Morriss: …Erm… Thank you but… we don't normally clap in assemblies…
(getting stuck in a loop of language classrooms) "It's like a rabbit warren in here."
Student: "Would you like some cake, sir?"

Mr Johnstone: "No, not on a week day - did you make that?"

Student: "Yes sir - last night."

Mr J: "The shortbread looks lovely… is it even shortbread?"

Student: "No sir."

*walks away*
(jokingly to some sixth formers which he fortunately has little/no power over) "Are you sure you should be sat on that wall? You're setting a bad example to the Year 7s."

6th formers: To be fair, the Year 7s couldn't even get up here.

Mr J (defeated): Touché.
Mr Johnstone: drops pen

Year 10 assembly: laughs

Mr J: shakes head disapprovingly (this is his villain origin story btw)
"You need to set an example for the Year 7s." (his excuse for any reprimand)
"We are a BRGS family."
(student talking in assembly) snaps fingers "NO."
"Where is room C116, young lad?"
"You two. My office. Now."
(To a student with a hoodie on) "We could fry eggs on those little cheekies!"