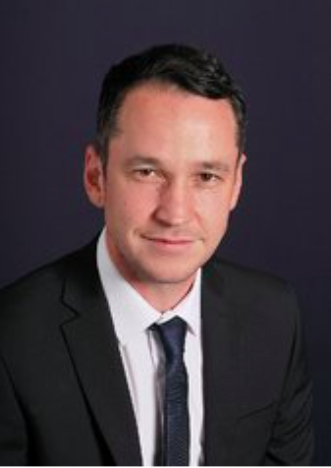 Mr Johnstone is the new deputy head following Mr Reeves' retirement, starting his post in Sept 2021. Not much is known about the fellow yet other than his trial lesson/assembly was about 'duty' (sadly, no acronyms in sight) and he got us out of ½ hour of PE by chatting to Mrs Kolbuck so I personally can't complain on that front.
He beat (perhaps the only other) candidate Ms Kayne to the post, although this was possibly only down the fact she seemed to keep losing her tour guide and maybe never made it back to Mr Porteous' office to accept the job, perhaps even to this day she remains lost, wandering in and around both BRGS and the surrounding Waterfoot landscape.
Mr Reeves has expressed his blessing in the matter, raving about his successor's approachability and believing both students and staff will be easily able to talk to him. Students are not so sure; assemblies of Paw Patrol, making pancakes for classes, and coming in to form rooms singing* are not easily forgotten, let alone beaten.
*considered essential to be deputy head
Anyone who has been at BRGS in the 2021-22 school year will soon realise Mr Johnstone is a stickler for rules.
Within his first 2 days he has already implemented a war on phones and uniform with no backing down. His uniform list with exact measurements is a prized possession of his, although sadly no one has yet told him he has the wrong shade of trousers and his socks are too short, leaving us worrying about the impressionable Year 7s who will soon follow in his rebellious footsteps.
When (there is no 'if') he is telling you off he smiles the entire the entire time, which is mildly unsettling to say the least.
In his first few days he's been spotted wandering around the BRGS premises with a sheet of paper and pen, even stopping to make notes whilst intently staring at a tree sapling near the Clark Building, presumably somewhere in his office there is now a piece of paper that just says "to be chopped down" or "good hiding place to jump out and take phones off unsuspecting pupils".
Mr Johnstone: (finishing the first yr 12 assembly) "Thank you." (walks off to silence)

Student: (claps) (no one joins in)

Mr Morriss: …Erm… Thank you but… we don't normally clap in assemblies…
(getting stuck in a loop of language classrooms) "It's like a rabbit warren in here."
Student: "Would you like some cake, sir?"

Mr Johnstone: "No, not on a weekday - did you make that?"

Student: "Yes sir - last night."

Mr J: "The shortbread looks lovely… is it even shortbread?"

Student: "No sir."

*walks away*
(jokingly to some sixth formers which he fortunately has little/no power over) "Are you sure you should be sat on that wall? You're setting a bad example to the Year 7s."

6th formers: To be fair, the Year 7s couldn't even get up here.

Mr J (defeated): Touché.
Mr Johnstone: drops pen

Year 10 assembly: laughs

Mr J: shakes head disapprovingly (this is his villain origin story btw)
"You need to set an example for the Year 7s." (his excuse for any reprimand)
"We are a BRGS family."
(student talking in assembly) snaps fingers "NO."
"Where is room C116, young lad?"