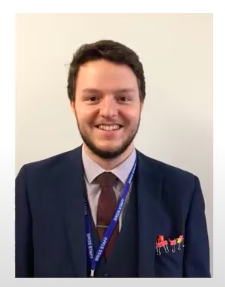 Mr Heald is a Physics teacher that joined in 2019, he does a raffle where you can win chocolate (or deal it on the black market- his words). Tells at least one story a lesson such as; a German cannibal, a girl who did drugs and then drank so much that she died and someone from his school that went on a Spanish exchange and had an appendicitis then died. On Fridays he wears a bow tie (bow tie Fridays) because "Wearing a bow tie everyday is too extravagant" his dog also wears a bow tie. Apparently he is the same height he was when he was fourteen. During lockdown, like many people, he has shaved his head, and not like many people, got two kittens. These cats are rumoured to be the true Physics Cats that Room 7 is a shrine to.
When it was his birthday his form made him a bunch of Obama prisms and he his them all around the staffroom, and various other science classrooms. There is still one in Room 9 on top of the cupboards.
As fellow physics department members have described it…
"Imagine an egg in a bow tie."
Or more simply… "Megamind."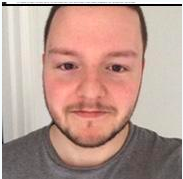 "I'll just put on some tunes so you're less upset that I'm not Stringer."
"There's no problem with smooth jazz."
"Oh yeah, Pigott sets the toaster on fire all the time."

"Pigott cuts his bagels so thick they get stuck in the staffroom toaster and it literally sets on fire."
(Playing this very physicsy video) "You can blame Miss Morris for this."
(Talking about some science thing that should be impossible) "If you do it, tell me first, then I'll kill you and take all the money."
Student: Sir, how did we do on our physics mocks?

Mr Heald: I'm very glad you can't see my face right now.

Student: We can still see the pain in your eyes.
"Yeah I reckon I could eat about 400 bananas in a couple of hours."
"I've just become a crazy cat man."
Student: Sir, if we discovered something would you take the credit for it?

Mr Heald: Absolutely.
"If you saw a puddle and it was bubbling you'd just be staring at it for at least 5 minutes."
(Upon being asked if he liked the meme pages.) "No comment."
"I only realised my head was abnormally big at graduation when they had to find me an XXL large cap because none of the others fit."
(Some kids talking about how many showers they have in their house)

"I just have one I'm lonely."
Some kid: "Sir, can you make it a snow day?"

"No - I'm not important enough, I come in, I do my job and then leave. I'm just a small fry."
(On people singing the Barney theme song) "This is like a horror movie."