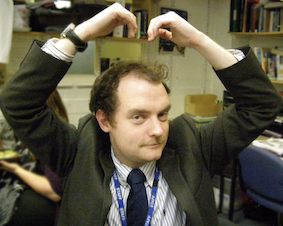 Mr Flynn is a biology teacher. He's an absolute legend and is well known for being super chill. In the school year 2020/2021, his form is 8S.
He likes to do a number of magic tricks for his classes and labels them as 'practicals'.
According to a certain teacher he likes his bananas "almost fully brown".
"Scientists are lazy."