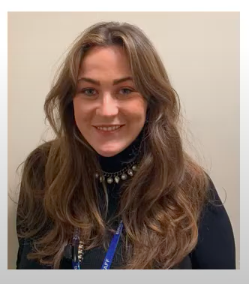 Miss Rowan is a French and Spanish teacher who likes to make use of Quizlet (especially Quizlet Live during Lockdown). She joined at the start of the 2019/2020 school year and is one of those teachers that are great to wake you up Monday P1 - the kind that likes songs, games and running around the classroom.
Supposedly, she likes both her languages equally, (but some students swear she prefers Spanish, as she once lived in and taught English in Spain for a number of years) but it is true she teaches both languages with the same energy.
She is from Liverpool (shows in her accent) and is a strong Everton fan.
As with her games, Miss Rowan loves to use songs throughout her lessons (many of which are conjugations of verbs). Here are a few of her favorites…
As a true lover of the reward points system, she has created her own way of deciding who gets points each lesson.
Answer a question (of varying difficulty), or translate her instructions (as most language teachers, she likes giving her instructions in the language she is teaching) during her class to earn a tick on the whiteboard. Get 4/5/6 ticks (depending on how kind she is feeling) and you bag yourself a reward point. Most pupils agree this is a great way to dish out reward points, and think other language teachers should embrace this method (hint hint).
Although the previous paragraph details her main means, there are also a range of different ways to earn yourself a reward point in her lessons. Here are some of them -
Win a Competition (Individual and Team - the most RPs she has given out in a single competition is 25 (spread across a team))
Smile at Her
Be in her Form (For some reason, 19W always seem to have the most reward points in the year)
"Your welcs."
"Écoute et répète!"
"Compétition, compétition, compétition."