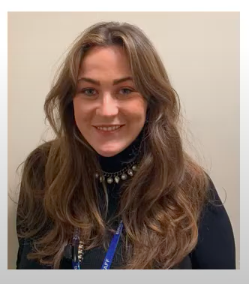 Miss Rowan is a French and Spanish teacher who likes to make use of Quizlet (especially Quizlet Live during Lockdown). She joined at the start of the 2019/2020 school year and is one of those teachers that are great to wake you up Monday P1 - the kind that likes songs, games and running around the classroom.
Supposedly, she likes both her languages equally, (but some students swear she prefers Spanish, as she once lived in and taught English in Spain for a number of years) but it is true she teaches both languages with the same energy.
She is from Liverpool (shows in her accent) and, being a lover of football, is a strong Everton fan. She's also a really based feminist, which can be shown through her enthusiasm in teaching the a level course which involves a lot of gender equality.
Quick note - most of these games aren't names and my imagination is terrible so I'm sorry for the bad names…
Quite possibly the most famous and most loved of her games, the frog game includes the following..
A word or phrase in Spanish/French or English will come up on the screen
Everyone in class will have to translate it on whiteboards to the other language
Meanwhile Kermit the Frog will travel across the screen towards his pond whilst the intro to alors on danse is playing
The aim is to have your translation completed by the time Kermit reaches his pond
In fact, due to the game becoming so popular, a video game, board game and a special edition episode of the muppets is planned to be coming out within the next year and a memorial to the frog game in Liverpool is due to be revealed sometime soon.
Pictures corresponding with each word of vocab will be on the screen
Miss will point at a picture on the screen and say some French/Spanish
If the word that Miss said means the same as the picture, the class will repeat the French/Spanish
If the word that Miss said doesn't mean the same as the picture, and anyone repeats her, then miss gets a point. If the room stays silent, then the class gets a point.
Miss Rowan really hates losing this game. I mean really, but there are usually reward points for the whole class if they win.
The class will be split in three or four person groups, with each person having a whiteboard
The music will start playing and each person will start to write a sentence in French/Spanish
When the music stops, you have to swap your whiteboard with someone else in your group
Each person will continue the sentence on their new board that was started by someone else in their group
This continues until you have some really weird sentences appearing on people's boards, such as 'At the weekend, I went to Paris and ate my brother in a hospital. Also, I did skiing at the beach.'
As with her games, Miss Rowan loves to use songs throughout her lessons (many of which are conjugations of verbs) and just has a great taste of foreign songs in general. Here are a few of her favorites…
As a true lover of the reward points system, she has created her own way of deciding who gets points each lesson.
Answer a question (of varying difficulty), or translate her instructions (as most language teachers, she likes giving her instructions in the language she is teaching) during her class to earn a tick on the whiteboard. Get 4/5/6 ticks (depending on how kind she is feeling) and you bag yourself a reward point. Most pupils agree this is a great way to dish out reward points, and think other language teachers should embrace this method (hint hint).
Although the previous paragraph details her main means, there are also a range of different ways to earn yourself a reward point in her lessons. Here are some of them -
Win a Competition (Individual and Team - the most RPs she has given out in a single competition is 25 (spread across a team))
Smile at Her
Be in her Form (For some reason, 19W always seem to have the most reward points in the year)
If in Year 8 you choose German over Spanish/French, then she will seem incredibly upset will try very hard to make you reconsider. It's recommended you choose French/Spanish as you may then get even more reward points.
Competición
Escuchad y repetid
"Don't ghost me, girls"
"¿Que pensáis de esto chicas?"
"Classic"
Hola chicos a ver tres dos uno gracias ahora hoy vamos a hacer…
"fumin"
"Your welcs."
"Écoute et répète!"
"Compétition, compétition, compétition."