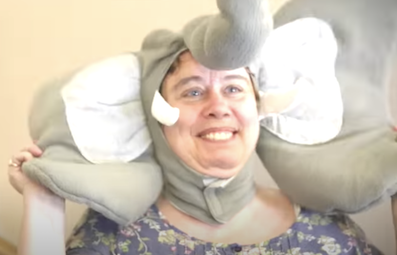 Dr Jackson is a biology teacher.
She has fed crocodiles on the Adelaide river.
"I don't like using the word 'nutrient' because it implies food."
"If you get yourself in a hole, stop digging."
(Almost every day) 'It's been one of those days."
"The food chain always starts with the green plant."
"We always describe green plants as a producer."
"It represents the transfer of energy."