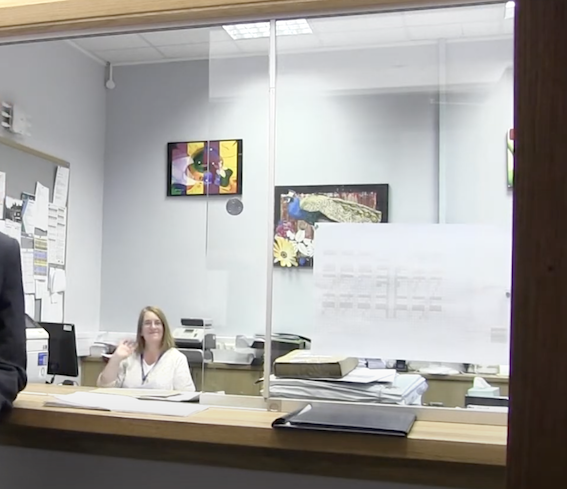 The General Office is located next to the Main Entrance, and is your one-stop shop for whiteboard markers and purple pens. Also the place you go to hand in any letters when you can't be bothered handing it in to the specific member of staff.
If you arrive late (after 8:40 normally) you need to sign in at the General Office with a reason why you are late, more often than not the ever-reliable buses are to blame for this event.
"Well, we produce all official school letters ready to be copied. We also type up work that is given to us by other members of staff
"There is the post - and you can imagine, there's a lot - which all needs to find its rightful owner and the post that needs to go out, so a visit to the post office is made every day. The phones need answering and then putting through to the right place. We collect money and receipts for theatre trips and so on.
"Then there are the day-to-day pastoral type needs that have to be seen to - dealing with "sickies" that come to us, signing in 'late arrivals', handling the desires of the staff. There are so many different things really."
What is the oddest thing you have ever had to do? "Emergency repairs to a member of staffs trousers!!!"